Have you heard about the logistics business? Can you imagine how difficult it is to run such a business without logistics software?
Companies nowadays are getting themselves digitized. Businesses that used to run based on word of mouth and on the ground are now transforming. Understanding this need the Best software company in Pakistan has created a solution. Koncepts Logistics Management software provides these national and international businesses with customized Logistics Software based on their needs.
It is important to know that Logistics software can assist the business of logistics by easing the work. The first question that comes to a user's mind is Is there any software for logistics management?
What is a Logistics Software?
Let us first understand what is a Logistics software. It is a program designed to support logistics businesses in dealing with their supply chain, enhancing their inventory management, and improving customer experience.
In simple words, it is a system that handles the business from the respective warehouses until the inventory ends up in the supplier's hands.
The goal of logistics services is to support overall revenue and decrease the time for operations. It will end up giving the business a competitive advantage.
How does Logistics Software work?
For a user to understand which is the best Logistic Management Software for Business it is important to understand how it works. Let us take an example of Koncepts Logistics Management software. This software is focused on transportation. Transportation is one of the most nerve-breaking parts of maintaining a Logistics business. Especially with the expansions in delivery and fuel costs.
The software helps the company to mechanize the inventory management of mass amounts of transportation-related information. By Assessing these reports, they can settle on informed choices in light of that report.
For instance, let us suppose that a shipping company A can make transport in three days. However, it charges more than the succeeding shipping company B which would require five days for transportation.
In this situation, the user can decide based on the timely delivery which shipping company between A and B is good for business. All these calculations are hard to do manually. Not using a digital system like logistics software can decrease the quality of customer experience.
What are the 7 R of Logistic?
Working logistics management software in any company is based on 7 R. The logistics software features include:
Choosing the right Product
Can a logistics business run well if the company is unaware of what product to add? No, that is why the business needs to identify the right product.
After this decision, the company has to thoroughly research which is the best method for transportation to transport that product. After all, they have to guarantee that it is delivered in an ideal condition.
Only after choosing the right product and transport method, the transportation method is considered. For instance, packaging items are incomprehensibly more easy to ship if you compare them with the transport of fragile items. Everyone knows how difficult it is to deliver glassware and crockery etc.
In this case, a fragile material will require additional padding or bundling to forestall harm on the way. Quirks like this ought not to be ignored in business.
Right condition of the Product
The proper condition of the Product, in short, inventory control is a must. This is because the situation in which a product is delivered to a client would go quite far in deciding customer experience. For this, logistics software must have a proper mechanism of inventory management.
The logistics company needs to understand how to keep its inventory in the best possible condition. Only logistics software can help keep track of this information. The customer should not feel that their package is altered or harmed.
Logistics management software by Koncept Solutions especially helps in ensuring this.
The right amount of Product for Transport(Inventory Management)
Next comes the transportation of Products on a supply chain. Transporting and Delivering the stock across a proper supply chain is very important. The logistics market is fundamentally subject to the powers of interest and supply.
Along these lines, it becomes a necessity that every company should know the fair number of products to generate and deliver. The inventory should neither be overstocked nor exhausted.
Right Supply Chain
Additionally, the most significant is that items are conveyed to the ideal locations through a proper supply chain.
This goes far in customer experience and helps not to bring about losses. The supply chain network can be improved by the use of logistic operations.
Right opportunity
Nowadays, being on time is more important for a business than any other thing. In this manner, delivering your stock on time is fundamental for any logistics business.
To accomplish effective transportation, a logistic management system by Koncept solutions could be helpful.
Finding the Right client
Getting an item to the right client could be nightmare work if handled manually. Particularly keeping in view the method involved in attempting to bring this stock according to the ideal arrangements of clients.
All of these tasks can easily be performed by doing a market review and designated advertisements. For this, you need good Logistic Software.
Right Cost
After placing different variables into thought, companies should appropriately evaluate any product, especially in terms of its costs. It is valued to guarantee productivity, which actually gives a moderate price to target customers.
Why do Software Solutions Companies need to be Updated?
One motivation to update the most recent adaptation or another version of the Software is to improve the customer experience through logistics.
Software Solutions Companies are continually working on their Logistics Software to add functions that will help businesses in a better way.
Some of the important features that can be added are developing the client experience and improving its usefulness to accomplish its ultimate objective most effectively.
Developing productivity
Raising awareness about the business across the supply chain network of the company can highly develop and increase productivity. Unfortunately, most of the Logistics solutions software in Pakistan can especially use broken-down information.
They can further add inventory management functions in the logistics software including all the details of the business from transportation to the board supply chain. It will help in processing advancement and avoiding likely interruptions.
Guarantees consistent delivery
The best logistics management software key is effectively delivering the logistic software solutions operations to the user at the ideal locations on time.
Furthermore, expertly coordinated operations assist with guaranteeing quick and safe transportation, warehousing, and delivery of products to clients by picking a talented group of experts.
Key to an effective store network
Logistics management software for small businesses is a significant component of an effective store network that assists in carefully revising the deals and benefits of the Company.
Any company that deals with the creation, shipment, warehouse management, and transportation of items need logistics software. In addition, logistics operations management can support a business' worth and help keep a positive public picture.
Gives quality customer satisfaction
Logistics management software clients are of vital importance and assist with characterizing a business' genuine progress.
In significant logistic operations, the board thinks up dependable procedures that assist with offering better types of assistance. It is especially important to satisfy client needs and save money.
Moreover, a business would have the option to help get repeat orders through the action of generosity for the supplier each time an ideal and additionally opportune transport is met.
Advantages of Logistics Software
Refined Transportation
Above everything, delivery and transportation are pivotal parts of the business. With the bizarre changes in the expense of fuel, work, energy, transporting charges, route planning, and costs, moving your items from point A to B can be a genuine trial, especially if someone has to do all this physically.
The business needs excellently planned coordinated factors, exceptional logistics software, and experts that go through the different Transport methodologies. 
Logistics software is designed with general information about all the functionalities, this cutting-edge programming gives companies extra information. Hence assisting them with settling on expert choices which augment their business proficiency.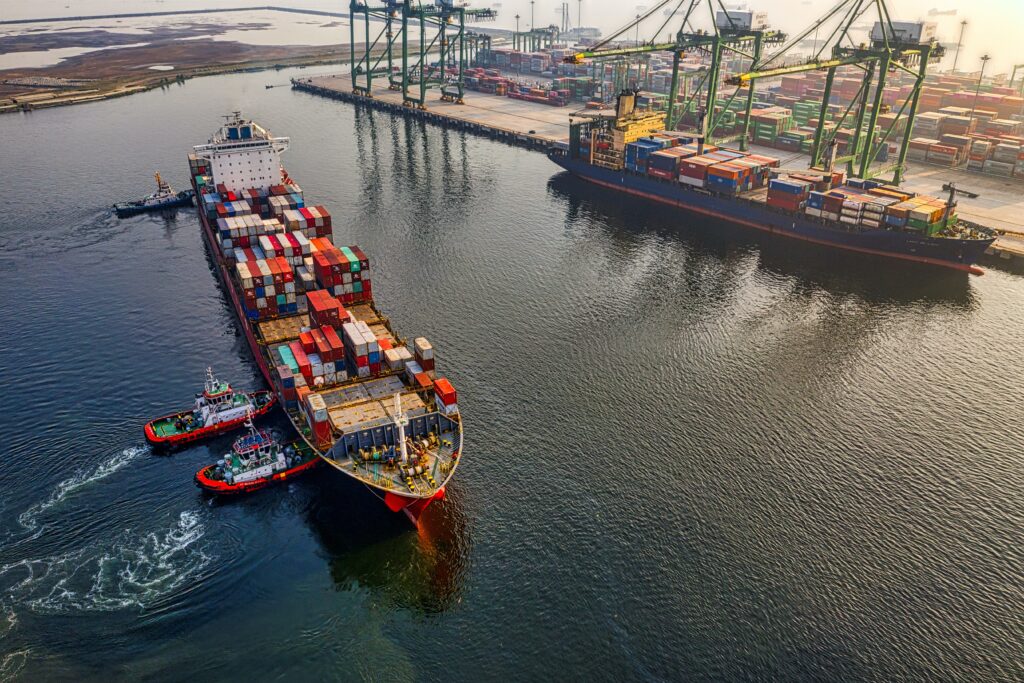 Quicker Delivery with Order Management
Logistics management software includes a direct transfer of labor and products across different circumstances influencing transport that can cause any kind of delay. With a coordinated factors arrangement, companies can essentially smooth out the creation cycle and pick proficient transportation benefits. It will help them decrease delays by guaranteeing quicker transport.
Limited Human Errors
All the logistics operations in software are planned with complex logarithms and state-of-the-art innovation. They offer amazingly detailed information assessment reports.
Taking care of huge volumes of raw information is something no human brain can take on a regular basis. Because of weariness and fatigue, it is very easy for a man to commit an error.
Nonetheless, with this logistics software, users can handle a tremendous amount of error-free information in an unquestionably brief time frame.
Supply Chain Automation
In logistics management software, with an utterly mechanized supply chain network, logistics management, and order management, the executive's programming gives unique robotized functionalities.
The functionalities include making shipment courses, offering stocks to transporters, and warehouse management. In addition, this stage additionally wipes out managerial work, which adds to the productivity of any company.
To understand what is warehouse management read our blog Discovering the Unmatched Warehouse Management System-In 2022
Conclusion
Koncept Logistics Management software (K-LMS) is a blend of Software functionalities that are usually a part of a logistics company. It helps user improves all cycles from requesting to deliver the package to a client's door.
We offer multi-rented cloud and versatile-based programming in major modern areas, Logistics being one of them. We are a confided in cloud innovation supplier for some clients. We assist with engaging clients from different fields from all around the world.
Our Logistics framework is versatile and can be sent on cloud or on-premise for your business. Our Product is fit for coordinating with most existing business applications.
Koncept Logistics Management software is excellent for any association needing to upgrade its activities and carefully spotlight Digital change and flourishing. Have a look at our recent case study of logistics management software.
We provide the best logistics management software for small businesses and large companies.