VR Services
Virtual Reality (VR)
Virtual reality is a simulated experience that can be similar to or completely different from the real world. Applications of virtual reality include entertainment, education and business.
VIRTUAL REALITY (VR) SERVICES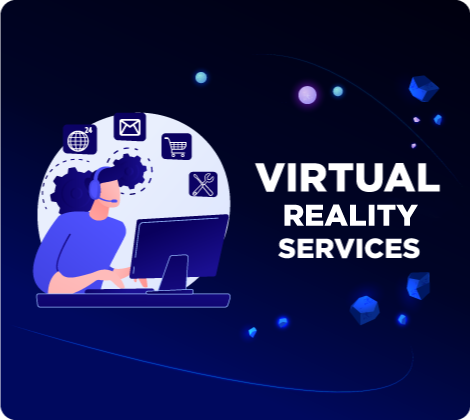 VR TECHNOLOGY
Koncept Solutions provides Virtual reality services. In VR, an artificial environment is created with software and presented to the user. Our VR technology is so advanced that the user stops believing and accepts it as a natural environment. VR is mainly experienced on a computer via the senses of sight and sound.

Koncept Solution's best VR technology engages the user in a 360-degree world where guests interact with and control their environment. We place an interactive layer over actual reality, which supports many promotional opportunities for events. Our team at Koncepts International will help you experience the massive worth of this exciting technology like Unity ,Real and Metaverse development .The Gadgets we use are Oculus and Quest2. VR is based on the technology where we regenerate computer images and videos to produce real-life visuals.

These experiences go beyond those achieved on ordinary computer monitors and phones. VR systems use computer vision and advanced graphics to generate 3D images and video. They add depth and rebuild the scale and distances between static 2D images.